Check out the team riding backcountry at Vail Pass on Alpine Brawler and Launch Ski Bikes.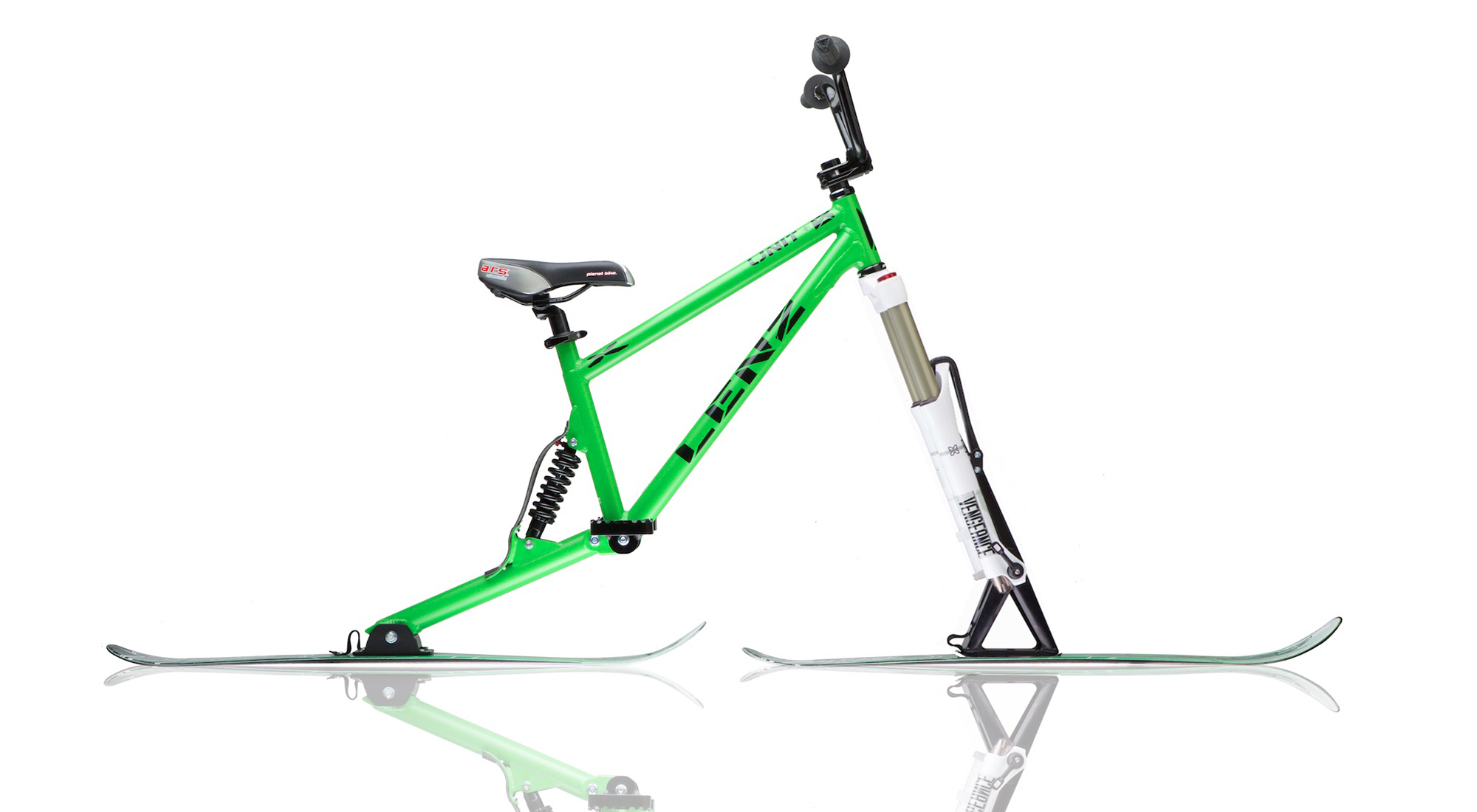 Fully adjustable seat height
MOTION front suspension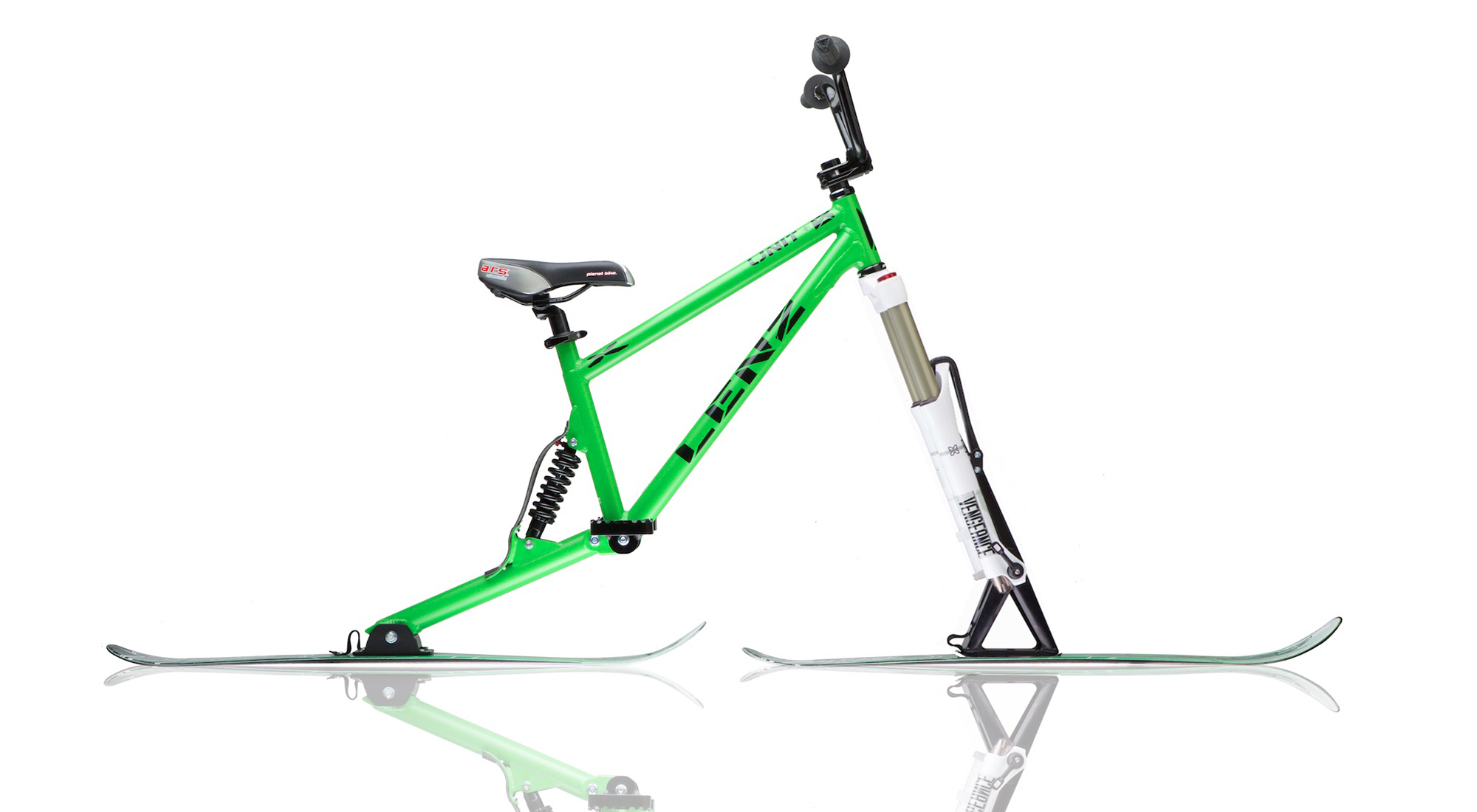 Description
The Unit-B is our latest skibike bringing a lighter duty, lighter weight, and lighter priced ski bike to the slopes. This snow bike weighs in at 25.5 pounds and has a lot of adjustability and set up options that make the Unit-B ski bike perfect for more casual riders or athletes with joint issues, while still being a great economical ski bike for the shredders out there.  Seat height can be set high for semi standing seated riding or low for freestyle riding, and the foot pegs can be removed for foot-ski riding.  The Unit-B geometry is the same as all Lenz Sport skibikes which puts you in an athletic skier-like stance which allowing you to ride responsively and capable on any sort of terrain.
Specs
7 inch travel
MOTION full suspension design (made in-house)
Compatible with all Lenz Sport Ski Bike Boards
Super adjustable seat height
Light weight (only 25.5lbs with standard package)
Rebound adjustable coil shocks
Unlimited component set up options
Lenz Sport Bikes
This last weekend we were able to take part in a awesome event hosted my Kendall Mtn Resort in Silverton, Colorado. LenzSport Skibikes was able to partner with Pedal the Peaks Silverton and provide 13 [...]
Lenz Sport Bikes
Thank You Copper Mountain & Lenz Sport! By: Adrienne Bulinski (web link: www.adriennebulinski.com ) I leaned to the left, heading straight toward the trees and the fresh twelve inches of powder. As I watched my [...]
Lenz Sport Bikes
Click here to see the full review from daysailer1.com Background: Lenz Sport is a well-respected manufacturer of high-end mountain bikes. In 2004 Lenz Sport entered the ski bike market when the owner traded two of [...]