Rear Axle specifications for Lenz Sport through axle frames
Frame Dropout spacing
Axle description
Overall Length
Thread Pitch
Sram Part#
12x142mm
Maxle Ultimate 12x142mm
174mm
1.75
00.4318.005.009
12x148mm BOOST
Maxle Ultimate Boost 12x148mm
180mm
1.75
00.4318.005.010
12x150mm
Maxle Ultimate 12x150mm
182mm
1.75
00.4318.005.011
12x157mm
*Maxle Ultimate for 12×148*
188mm
1.75
00.4318.005.012
12x177mm
Maxle Ultimate 12x177mm
217mm
1.75
00.4318.005.014
*The Maxle available from SRAM labeled for 12x157mm is too long for Lenz 157mm frames. Use the part number listed on this sheet even though it's not labeled for 12x157mm. The overall length is the important information, not what's on the label of the axle.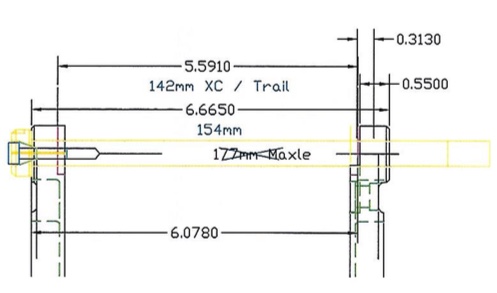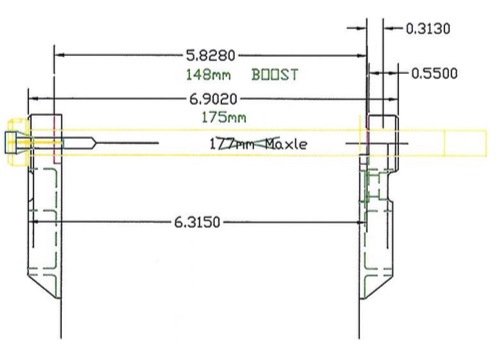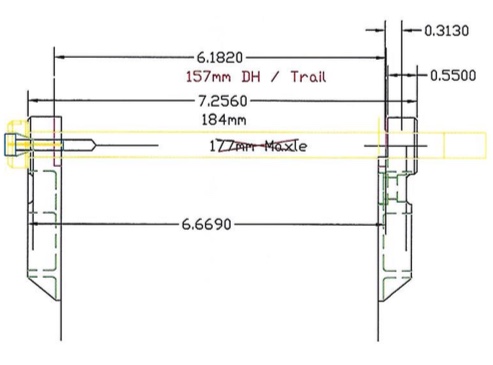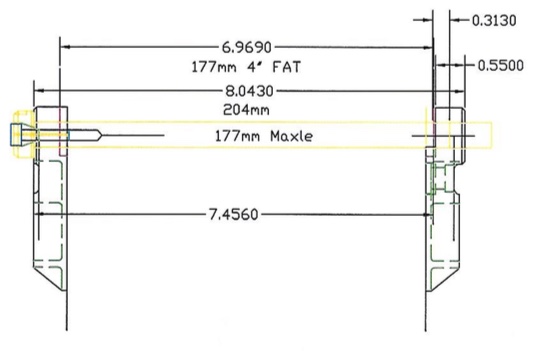 Lenz Sport Bikes
The Behemoth Plus is an awesome ride. It crawls up steep ascents, bombs down rocky descents, feels stable and in control on slow technical moves, and eats up rocks for dinner. You [...]